Saving money on your heating & hot water bill's this winter.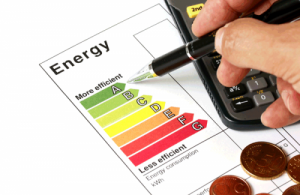 With energy prices on the constant rise and winter around the corner, here's a few tips from Quick flow on saving energy and keeping a bit of that money in your pocket!
The first and most obvious way to save money is usage. The less you use the cheaper your bills are going to be, simple. At Quick flow we understand in our cold winters, heating is no longer a luxury but a necessity for everyone, however we do urge people that do want to save money to only use your boiler when really needed. Being aware of how much gas & electricity your using is enough for most people to make the changes to reduce those bills.
Secondly is having an efficient system that provides your heating and hot water. Quick flow aren't encouraging everyone to pay out for brand new systems but updating old systems to make them more energy efficient will certainly save you money. Temperature control's such as room thermostats, cylinders thermostats and thermostatic radiator valves (trv's) are three easy ways this can be achieved. Without getting too technical, these controls work by allowing you to set temperatures, once the set temperature is reached the boiler will automatically shut off. These simple changes will allow you greater control over how much energy you use in your home.
Now your using your heating and hot water only when really needed and you've got total control over how much energy your using, lets talk about keeping that heat indoors. Try and only heat rooms that are used, this is far easier to do when you have thermostatic radiator valves (trv's) fitted, as these valves are designed to be turned on or off very simply. Keep windows and outside doors shut when the heatings on. If there's a room in your property that you do like having the window open in, such as a bathroom or toilet,  keep the door closed to reduce heat loss. Draft proofing doors and windows are also excellent way's to keep the heat in.  Keeping that heat in your home and not in the street will ultimately heat your home quicker and keep those bills down.
If you have have any question or would like further information on ways to save money on your energy bills, please don't hesitate to contact us on our free telephone number 0800 612 1167.